Cruise cabins. Pretty bog standard stuff, right? With their narrow twin beds, sometimes bunk beds, and just about enough room to swing a stowaway cat (or your glad rags for the black tie nights)…
Wrong! Not only does P&O have six classes of comfortable cabins to cater for those with modest budgets yet high expectations and those where money is no object, P&O also understand that not all passengers will fall into the category of 'cosy couples'.
Read on to discover the sheer variety to their cabins…
And if you fancy it, you can even pre-register your interest for 2019/2020 P&O cruises here!
Lofty Heights
For the ultimate on-board (and off-board) bragging rights, opt for a fabulous dual-level suite on-board Aurora!
But don't blame us at www.CRUISE.co.uk if you get looks of envy from other passengers when you oh-so-casually drop going 'up' to bed into the dinner conversation (although it's probably worth the extra money for this alone, just to see them try to hide their jealousy!)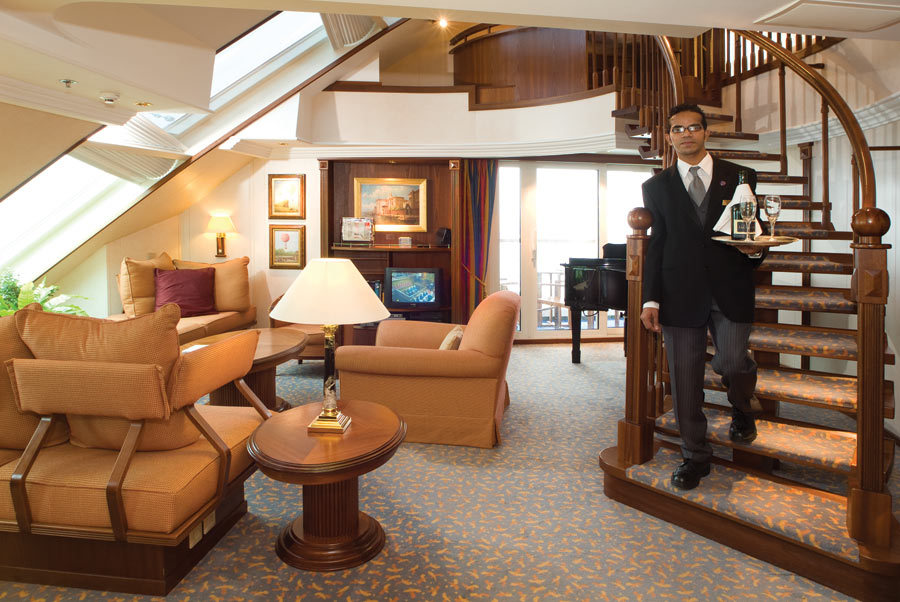 Single and Sorted
Instead of making single passengers cough up for a bed they don't need with the dreaded 'single occupancy fee', P&O prides itself on providing a wide selection of single cabins.
There's a choice of inside, outside or balcony cabins where you'll have plenty of space to sit with a glass of bubbles and toast how fabulous freedom is.
P&O's fantastic new floating fun palace, Britannia, has more single cabins than any other cruise liner– take that smug couples!
And it's not just solo travelers who want their own space. You may be happy to share with your companion before you set sail, but it certainly won't feel that way at 2am on the first night when you find out they're a secret snorer! Take a look at P&O's solution…
Connect Four
Or two, or three. No we're not saying the cabins come with board games.
Aurora and Azura all have interconnecting cabins which are ideal for groups of friends who want to be together but who appreciate their own space.
They're perfect for ducking in and out of each other's rooms for a glass of wine, a gossip and a look at what you're planning to wear that night, although when it's time for bed the doors can be firmly locked (yes, that's right– an answer for everything.)
Not to mention, most of the interconnecting balcony cabins can be joined up outside, who's up for a private deck party?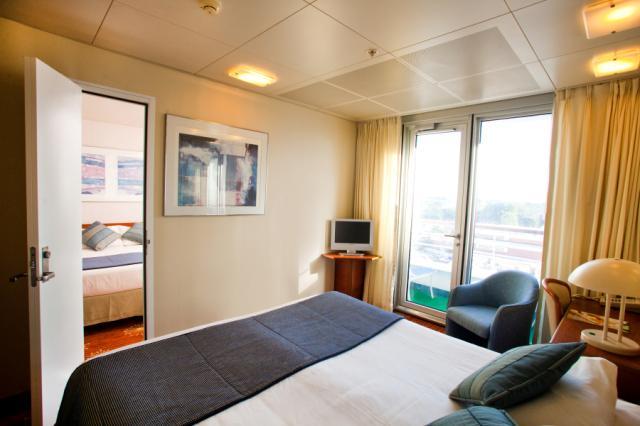 Hubble Bubble
Is there anything more magical than enjoying a celebratory glass of champagne? Yes, there is: getting to do it in your own private bubble bath.
Baths are something we Brits probably take for granted, but on cruise ships they're as rare as a passenger who doesn't overfill his plate at the buffet.
On P&O however, not only do all of the suites have full-sized whirlpool baths, some of the best value inside cabins have baths too- bonus! P&O, we salute you for your bath time democracy!
All Hail the Accessible
All P&O's accessible cabins feature wide doors, plenty of inside space to manouvre wheelchairs or mobility scooters and ramped access to balconies.
There are also wet room style bathrooms with grab rails and pull down shower chairs, meaning your cruise will be smooth sailing even if the weather's rough!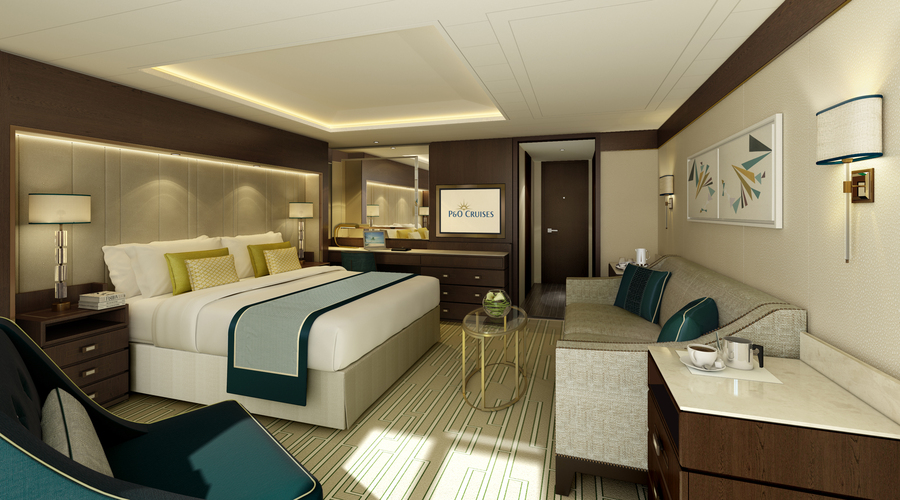 On P&O there's a cabin to suit everyone but remember, just like the early bird catches the worm, the early cruiser catches the cabin, so if your heart's set on one of these more unusual options, book as soon as you can!
Interested in booking a P&O cruise in 2019 or 2020? Take a look here!  Have you ever sailed in any of these P&O cabins? Which is your favourite P&O ship?Let us know in the comments below and discover more on the British line below!
8 Reasons Why P&O Are The Best British Cruise Line P&O are frequently voted Britain's favourite cruise line and we wanted to find out why! What is it about them that caused their ever swelling fan base? These days even Ant & Dec have sailed on Britannia and…
Cunard Or P&O: Which Beats The Royal Family For Being British? Find out how P&O can offer you that feeling of royalty with a surprise British Bake-off star and the new best way to make you feel at home when at sea whilst Cunard offer some competition for the Royal Variety show..
// END - About the Author ?>