Some cruise lines have created a class-based system where those who can afford luxury can access VIP areas and those who can't get left out, according to Fox News.
Of course, opulent staterooms aren't a new phenomenon on cruise ships, as many companies offer their wealthier clientele exclusive lounges and high-end perks. 
However, Fox News report that Norwegian Cruise Line and MSC Cruises have both gone one step further. 
Those booking staterooms on The Haven on Norwegian or in the Yacht Club on MSC will be given a keycard that allows access to specific areas on a ship, offering wealthier passengers a similar experience to a member's-only country club. 
A select few will be able to enjoy lavish suites, separate pool decks, private cabanas, exclusive dining areas and even butlers!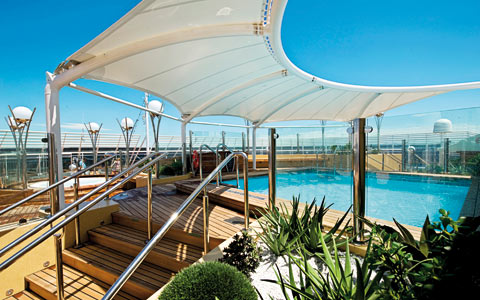 It's almost like having a ship-within-a-ship and the idea is proving popular, according to AnneMarie Mathews, spokesperson for Norwegian Cruise Line. The concept will be rolled on to its two newest ships, the Breakaway and Getaway. 
"And it will be even larger on Norwegian Escape, coming in 2015," said Ms Mathews. 
What do you think of the ship-within-a-ship concept? Is it fair or does it promote exclusivity?
// END - About the Author ?>