Celebrity Cruises has announced plans to refurbish the Eclipse when it enters drydock next spring.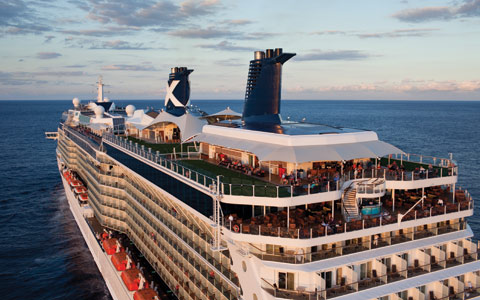 The ex-UK ship will be fitted with a brand new dining venue, a revamped pool area and a British-themed casino, replacing American-style slot machines and roulette wheels, Travel Weekly reports. 
Celebrity will also swap the Cellar Masters wine bar for a new offering called Gastrobar, which expands the venue's menu to add more than 40 craft beers. 
According to Nick Tempest-Mitchell, this will provide passengers with a "trendy and cool place to eat and drink". He mentioned that customers will be able to order with an iPad, much like in Celebrity's Qsine restaurant. 
As for the revamp as a whole, Mr Tempest-Mitchell said it should excite the UK market in time for the operator's May 2015 cruises from Southampton. 
"This is extremely exciting for us at Celebrity Cruises, especially with the ship sailing from the UK," he concluded. 
Will you be travelling ex-UK next summer?
// END - About the Author ?>