Royal Caribbean announces float-out of world's third biggest cruise ship
September 24, 2014
The newest addition to Royal Caribbean's fleet will be floated out this weekend, the operator has announced.
According to a post on its official blog dated Friday (August 1st), the Quantum of the Seas – which will be the third biggest cruise ship in the world – should hit the water at 07:30 local time on Saturday, August 9th.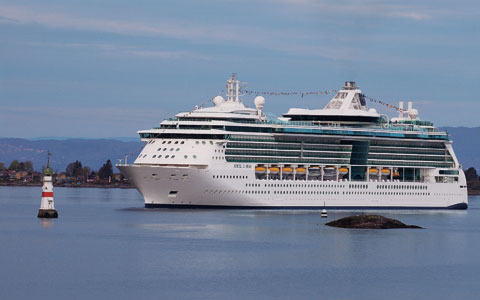 It currently resides in a gargantuan covered building in Papenburg, Germany – the home of  the Meyer Werft shipyard.
Royal Caribbean's blog post says the ship will be docked alongside the yard's pier for a single night before thruster and stabiliser tests commence on August 10th.
Further tests will take place between now and mid-September, at which point the Quantum of the Seas will be conveyed downriver to the North Sea.
Cruise ship fans will be able to watch the float-out via the Royal Caribbean blog, which will be broadcasting a live webcam feed on Saturday morning.
Comments