Eight Reasons why Disney Cruises are so Magical
September 23, 2014
All cruise holidays are magical but if you want to add that extra sprinkling of fairy dust to yours then a Disney Cruise is about as magical as it gets!
Of course most people who book a Disney Cruise have little princes or princesses in their holiday group – although it's not compulsory to have a little person with you (so don't feel like you have to borrow one!).
If you do decide to make dreams come true by holidaying on the high seas with Mickey, Minnie and the rest of the Disney gang, here's what you can expect:
Pirate Parties
It's not all milk, cookies and bedtime stories on a Disney cruise you know. The crew know how to throw a pretty wild party and the Pirate Night Party is one of the most swashbuckling nights you'll find across the whole of the seven seas. Set sail for a night of swords, eye patches, peg-legs and parrots – who knows, you might even get to boo Captain Hook or duel with Jack Sparrow!
The kids will want to practice their best Y'Arrrrrs for a hearty evening of partying with the Disney pirate crew and Mum and Dad can swap their Yo Ho OJ's for a barrel of rum (or at least a rum cocktail).
Everyone, young and old, will want to take a break from the pirate life and remove their eye patches to watch the spectacular fireworks display that ends the night.
It'll have even the most sea-worn pirate Hook-ed on Disney Cruises for life.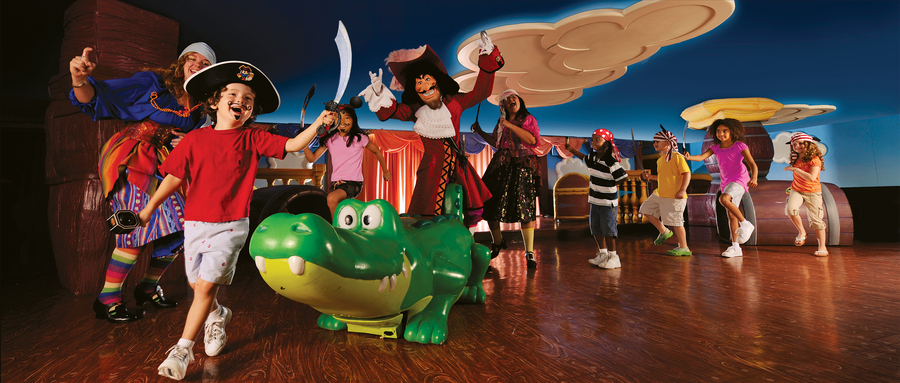 Magical Meetings
Whoever your little Disney fan dreams of meeting you can watch that dream come true on a Disney Cruise.
From Mickey and the gang, to the Disney Princesses, to Captain Jack Sparrow (sorry mums, not that Captain Jack Sparrow) to Peter Pan, you can't cross from one side of the ship to another without bumping into one of your favourite Disney characters – or a whole party of them!
When you consider that around 40,000 people visit Disneyland on an average day and the Disney Dream cruise liner has a capacity of 4,000, the probability is that your little character stalker is going to get much more face time with his favourites.
Whatever you do, don't forget the autograph book!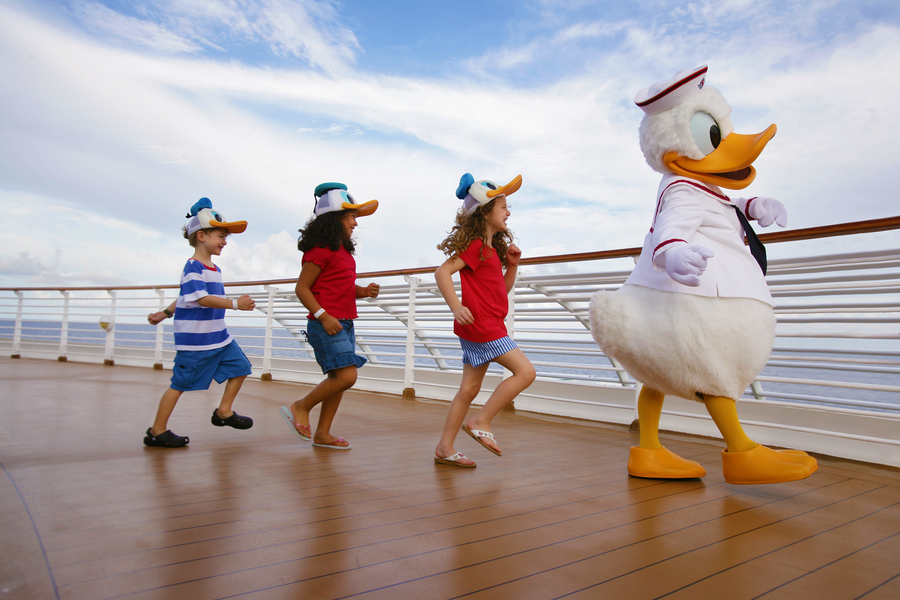 Your Very Own Private Island
Ok, so you'll have to share it with other Disney Cruise guests and a certain mouse and his friends but apart from that Castaway Cay is your very own private island in the Bahamas!
Choose to include a stop here in your Disney Cruise itinerary and you can chill on the white sand beaches, let the kids loose in the water play areas and explore the natural beauty of the island and the turquoise waters surrounding it. You'll also get a ticket for the hottest party in town – Lilo and Stitch's Dance Party!
If you're a grown up or a teen on a Disney Cruise, and you want to escape the younger mousekateers that you've been confined with on the cruise ship, Serenity Bay Beach (for adults) and The Hide Out (for teens) await.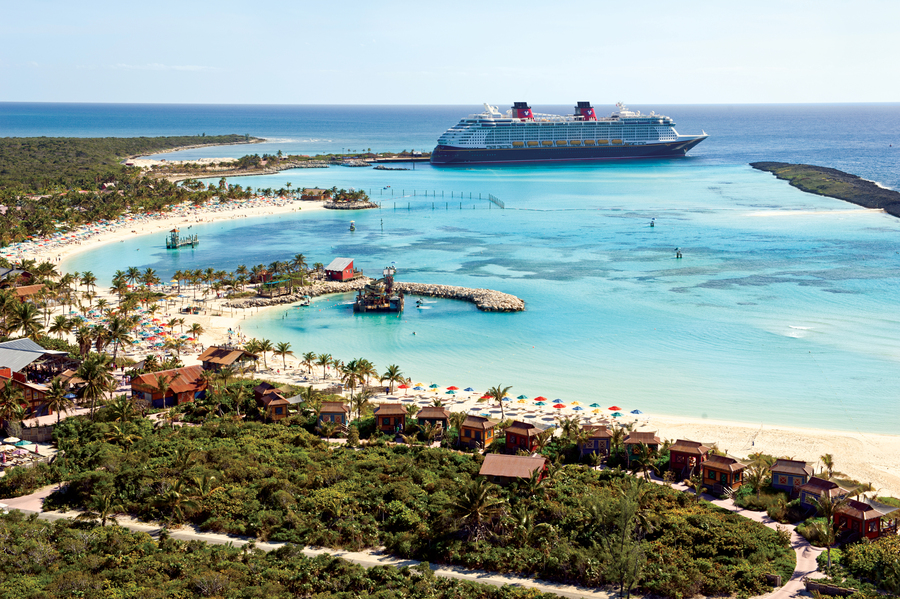 Happy Holidays
The holidays are a huge deal in Disneyland and we don't mean getaway holidays, we mean the American holidays i.e. Halloween, Thanksgiving, Christmas and New Year.
Book a Disney Cruise that lands on one of these special times of year and expect an extra special experience with seasonal celebrations, activities and the kind of over the top decorations that only Disney can do.
Why not experience Halloween the American way – BIG! – with onboard trick or treating, pumpkin carving, Mickey's scare-a-bration party and Sing and Scream with Jack Skellington and Sally? Or let snow flurries on Disney's island paradise, Castaway Cay, blow your mind at Christmas (with, of course, a very important visitor).
Whichever holiday you choose it's going to be extra happy on a Disney Cruise.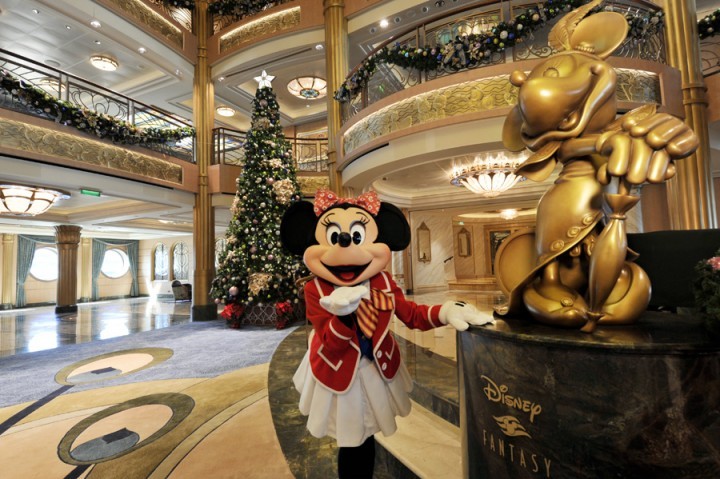 Disney Brought to Life
As you'd expect from the movie maestro that is Disney, the shows onboard are nothing short of spectacular.
Watch as your favourite Disney films, like Aladdin, Toy Story and Cinderella are brought to life on stage, alongside a programme of additional live shows starring your best-loved Disney characters, storylines and songs.
If you've got a wicked side and we're sure you have, don't miss Villains Tonight on Disney Dream and Magic.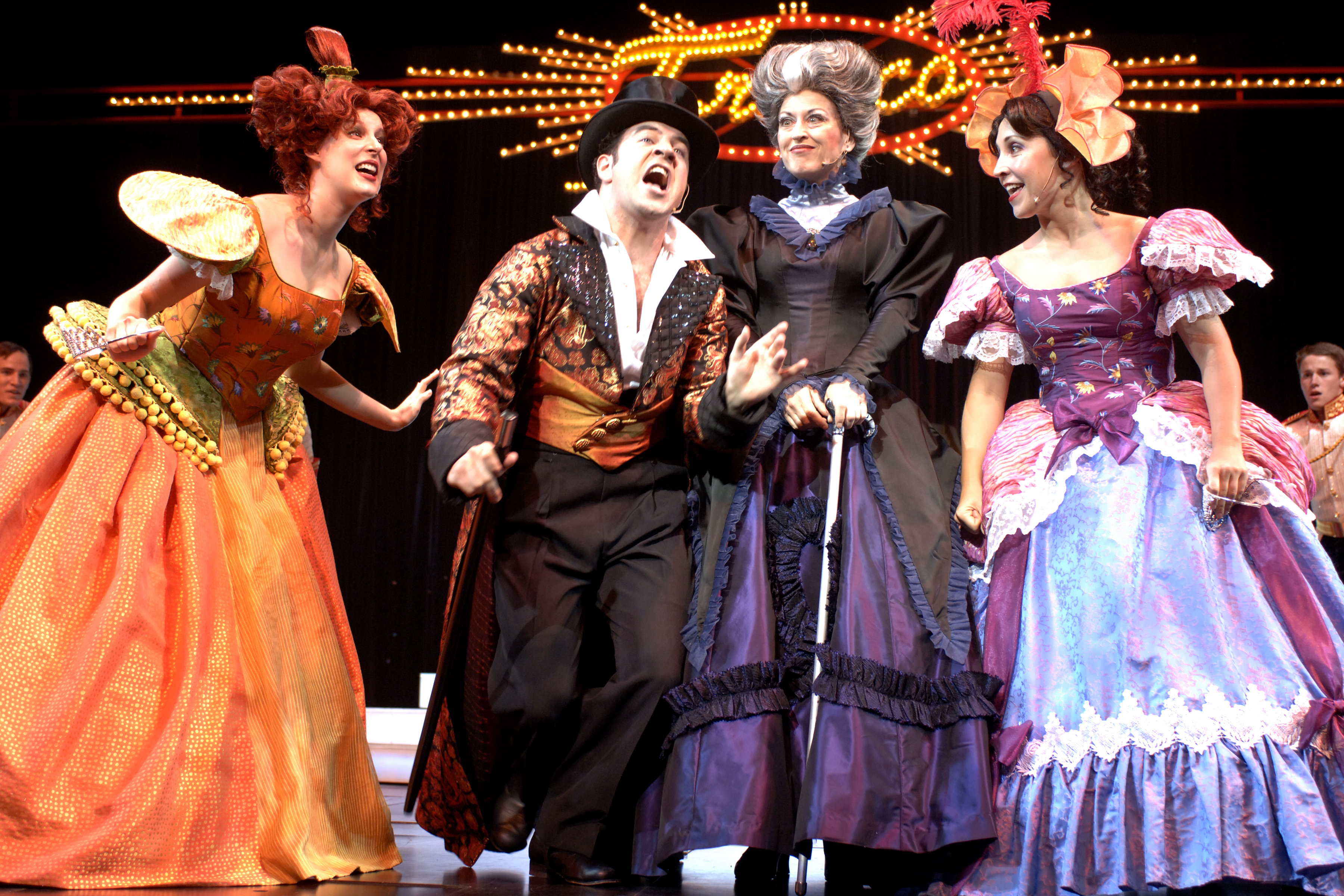 Magical Makeovers
On Disney Fantasy you can have your little cruisers transformed into princesses or pirates at the Bibbidi Bobbidi Boutique.
Just like Cinderella they'll be magically made-over with the help of the Disney Fairy Godmothers-in-training and whether they choose sparkles or swords, it's an experience that they'll remember for a lifetime.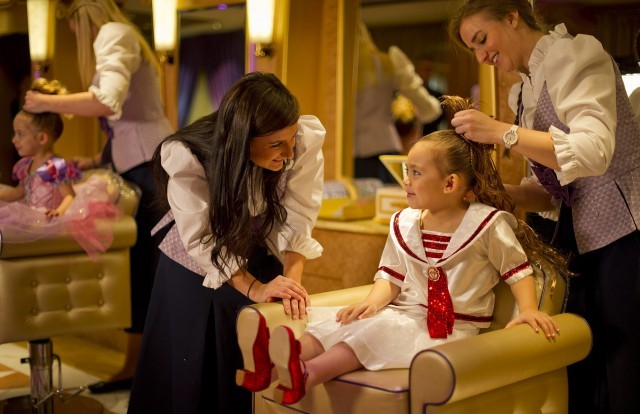 AquaDuck and AquaDunk
As with all things Disney, you can expect a Disney waterslide to be brighter, bolder and infinitely more brilliant than a regular waterslide.
On Dream and Fantasy you have the AquaDuck, a transparent tube that shoots foolhardy cruisers to infinity and beyond!
(Well, almost – off the side of the ship and down four decks into the lazy river).
Then on Magic there's AquaDunk, another tube slide that sends you flying down a 37 foot vertical drop – and then 20 feet out over the ocean! Brave Nemo would be proud of you!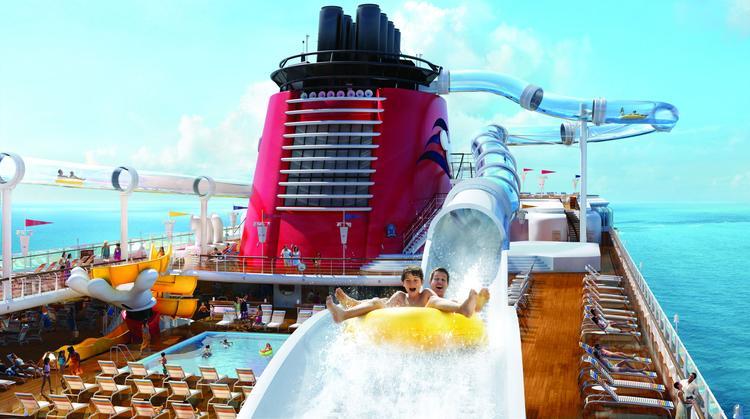 Sweet Dreams
The stylish cabins on Disney Cruise liners are designed for families, with connecting and side by side staterooms available so that you can be close but not too close, to your little darlings. What could be more magical then settling down to sweet dreams after a swashbuckling time at the Pirate party, with the final thought that tomorrow will bring even more magic?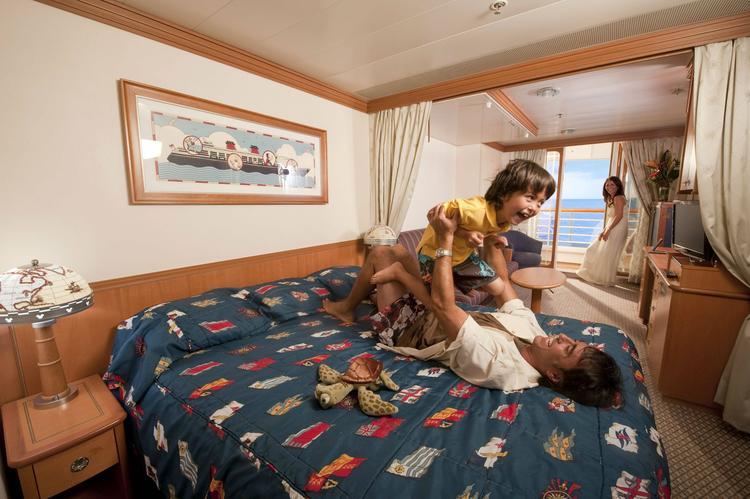 Whatever your wish, there's a Fairy Godmother waiting to grant it on a Disney Cruise. And whatever your Disney dream, you'll get the chance to live it.
With all these magical moments, and a bibbidi bobbidi boatload more waiting for you and your little princesses, princes and pirates, a Disney Cruise is a guaranteed memory maker that will stay with you long after the Disney DVD's have disappeared into the loft.
Why not read some of our other Disney blogs or check out the Disney Cruise Line Hompage
Comments
comments