Write a Cruise Review
Receive a FREE Berlitz Guide to Cruising when you write your own cruise review.
Terms apply
Uniworld Reviews
(5 reviews)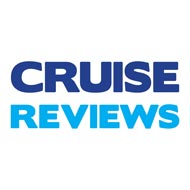 UK Cruise Passenger Ratings for Uniworld

257 views

5 of 5 people found this useful
Excellence on the Rhine
UNIWORLD / S.S. Antoinette / River Rhine
By GILLEGHAN, LEEDS on 17th Aug 2013
Just returned from a Titan/Uniworld cruise on the Rhine from Basle to Amsterdam on the luxurious two year old ship SS Antoinette.Titan had arranged a home pick up and hotel at Heathrow prior to...
2018 views
1 comment

51 of 51 people found this useful
Uniworld say "You shall go to the ball"….and we di
UNIWORLD / River Duchess / River Danube
By McKay, richmond on 5th Jan 2013
When we joined the impressive River Duchess at Nuremburg on 22nd December 2012 all were in festive mood and the reception given by staff as you enter the ship enhances the mood of all travel weary...
1094 views

6 of 7 people found this useful
A most memorable journey
UNIWORLD / River Duchess / River Rhine
By Venn, Diss on 10th Aug 2012
We cruised on the Uniworld River Duchess from Vienna to Amsterdam in June 2012. The ship had been completely refurbished during the previous winter and was in immaculate condition and provided first...
1237 views
3 comments

12 of 12 people found this useful
The highest of standards, for the discerning trave
UNIWORLD / River Countess / Europe
By McKay, Richmond on 13th Jun 2012
My wife and I are seasoned travellers and spend more than 100 days per year on vacation. We have undertaken many cruises both at seas and on rivers and we have never failed to be impressed by the...
1927 views
1 comment

3 of 4 people found this useful
The Best Available
UNIWORLD / - / Northern Europe
By Dickinson, Richmond on 23rd Jan 2011
From Budapest to Munich on the Danube in the Eiver Beatrice. An outstanding week visiting the Christmas markets in Vienan Saltsburg and others. This ship is absolute quality...