Date, Region, Line & Ship:


(last updated
Dec 10 2013 10:07AM)
Swan Hellenic River Cruises

Swan Hellenic offer an exciting choice of River Cruises, they have long been established for their unique discovery cruises and for 2012 they have expanded their River Cruise offerings. With Swan Hellenic's Superior fleet of river cruise ships you will enjoy discovering the heart of Europe.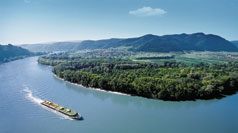 Swan Hellenic Ships

Swan Hellenic have three ships offering River Cruises from April to September 2012 - A- Rosa Stella, S-Rosa Riva & A - Rosa Brava. Although though small compared to today's standards they offer all the amenities to make your holiday perfect.


Onboard Experience

Onboard your river cruise vessel you will be accompanied by Swan Hellenic Guest Speaker who will unlock the secrets of the fascinating rivers that you will be visiting. Swan Hellenic River cruises offer exceptional value for money with shore excursions included at every port as well as entrance fees, all gratuities onboard and shore, return travel by air or train, transfers & taxes, talks by Swan Hellenic Guests and all meals onboard


European River

For 2012 Swan Hellenic will be offering two cruises on the Danube, six on the Rhone, one on the Rhine as well as a new itinerary which will be taking you to the Moselle and Rhine valley. With Swan Hellenic truly discover the cities, towns and landscapes of Europe. Unpack just once and sit back and enjoy the comfortable surroundings of your river cruise vessel.
You will see iconic cities such as Vienna, Budapest, Lyon and Strasburg as well smaller -but no less important- towns such as Viviers, Bratislava, Speyer & Basel.