Top 10 Seabourn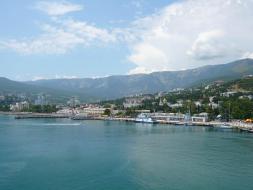 View more or submit your own cruise photos
159,318 Opinions
Seabourn cruise in the Caribbean
Seabourn / Seabourn Pride /
CARIBBEAN
By Sullivan, Swindon on 23rd Feb 2014
We booked a cruise with Seabourn through Tamir at Cruise.co.uk leaving in January 2014 for 2 weeks on the Seabourn Pride, not a huge boat so this could go to smaller islands. As the boat left from St Maartin in the Caribbean, we had a long flight via Miami...
Read More >>
291 Views
3 of 4 found this useful

Farewell old friend
Seabourn / Seabourn Legend /
FAR EAST
By Tilley, Marlow on 19th Feb 2014
Having cruised with Seabourn before, this voyage was of interest for three key reasons: 1) a hot weather destination 2) looking for a new destination other than the Caribbean and the Far East seemed appropriate 3) a final voyage on the small Seabourn ship...
Read More >>
387 Views
7 of 11 found this useful

Quest to Antarctica
Seabourn / Seabourn Quest /
SOUTH AMERICA
By Halpern, Hale barns on 15th Jan 2014
I went with my husband on the Seabourn Quest from Valparaiso to Buenos Aries going to Antarctica and South Georgia over Christmas and the New Year. We have sailed more than 40 cruises and this was one of the very best we have been on...
Read More >>
407 Views
9 of 11 found this useful

View more latest reviews