Date, Region, Line & Ship:


(last updated
Dec 06 2013 09:14AM)
Award-winning Riviera Travel offer luxury river Cruises at affordable prices to popular European Destinations like the River Rhine, Danube, main, Elba as well as the more far flund area's along the Mekong River. They are passionate about what they offer so customers can rest assured that you will be taken care of.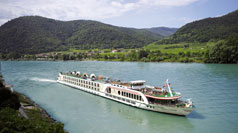 Riviera Travel is an independent company, proud of its heritage of being established for over 30 years. They offer river cruises to the majestic Rhine and Danube- studded with atmospheric cities like Koblenz and Vienna. Plus there is the magical, meandering Moselle and the beautiful River Main, twisiting through Germany's rural heart. The Elbe, connects historic Berlin and baroque Dresden whilst at France, the Rhone flows majestically from almost the Burgundy vineyards to Avignon and Van Gogh's Arles, in Provence.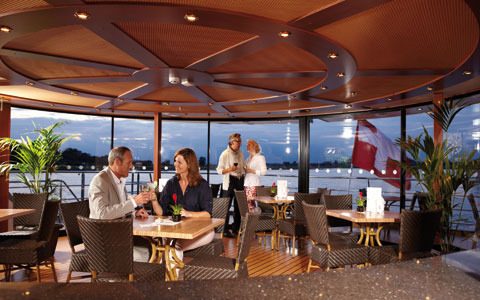 MS Lord Byron - The latest ship to join the Riviera Travel fleet, she is an extraordinary ship with stylish furnishings combined with the highest safety standards. In addition to the spacious Sun Deck there are three spacious decks - the Diamond, Ruby and Emerald deck.
MV Serenade 2 - Launched in 2007, this ship really is at the cutting edge of design, with comfortable surrondings for her 134 passengers. Public areas are superbly designed with a spacious Lobby at the centre of the ship. She also features a chic Mendelssohn Restaurant and even a fitness centre.
MS Swiss Corona - Built in 2004, she features the most modern design techniques and the latest safety standards. There are two lounges in, which to relax - the Observation Lounge and the Lido Lounge both offer a full bar service. She also has a sauna, steamroom and solarium.
MS Swiss Ruby - Sister ship to the Swiss Corona, the luxurious Ruby is also Swiss owned. Specifically designed to operate on the continent's smaller, more intimate rivers like the Elba she only has two decks. Will less then 4 passengers to every crew member, care and personal attention is assured.