Top 10 Pullmantur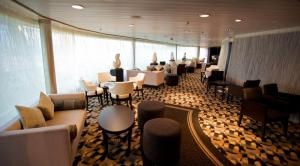 View more or submit your own cruise photos
159,220 Opinions
Pullmantur...does what it says on the tin!
Pullmantur / Empress /
MEDITERRANEAN
By Jackson, High Lane on 19th Jan 2014
I've written this review as there is still very little information in English about this cruise line. Myself and 3 friends who had never been on a cruise before decided to try it out and we went with completely open minds and happy pockets (it was 499...
Read More >>
895 Views
20 of 22 found this useful

Every Thing Nice; Every Thing Irie; No Problem Mon
Pullmantur / Horizon /
CARIBBEAN
By Waterman, St. James on 26th Dec 2013
Everything about this cruise was nice , everything was irie (cool) . From the check-in to the food , No problem 'Mon.' From the Room to the Dining Room, No Problem 'Mon.' From the Food to the Drinks Free all day, No Problem 'Mon...
Read More >>
496 Views
3 of 10 found this useful

HELL ON WATER
Pullmantur / Sovereign /
MEDITERRANEAN
By GRIMES, STIRLING on 17th Dec 2013
HAVING BEEN CRUISING FOR SEVERAL YEARS AND ALWAYS LOOKING FOR DIFFERENT OPTIONS TO THE NORM,MY WIFE MYSELF AND TWO FRIENDS DECIDED TO TRY PULLMANTUR CRUISE LINES.HAVING DECIDED TO TRY A CRUISE ROUND THE MED IN NOVEMBER WE DUTIFULLY BOOKED UP TO DEPART FROM...
Read More >>
1210 Views
12 of 26 found this useful

View more latest reviews