Date, Region, Line & Ship:


(last updated
Dec 10 2013 10:07AM)

With NCL as your cruise line of choice, you're given the freedom to dress up or down with no schedules, set itineraries or meal times - Freestyle Cruising leaves every decision to you so you can choose how you want to cruise. It's no shock that they were voted "World's Best Top Mega Ship Cruise Lines" in 2013 and have catered to active holidaymakers since 1966.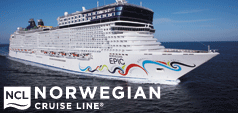 Being a cruise line for the active holidaymaker, rock-climbing and water parks are something you can expect to see; NCL has a massive range of different activities for you and your family – even three of the fleet's ships (the Gem, Pearl and Epic) have bowling alleys to keep guests active and entertained.
With cruises around the Panama Canal, Caribbean, Hawaii, Canada and much more – NCL explore some of the most exotic and naturally beautiful parts of the world. Their Mediterranean sailings depart from stunning cities like Barcelona, Rome and Venice or guests can opt for the mystical journey on the Baltic Sea.
Choosing between family friendly connecting staterooms, cozy and economical inside staterooms, as well as studios specifically designed and priced for solo travellers; NCL has created some of the most diverse accommodations at sea.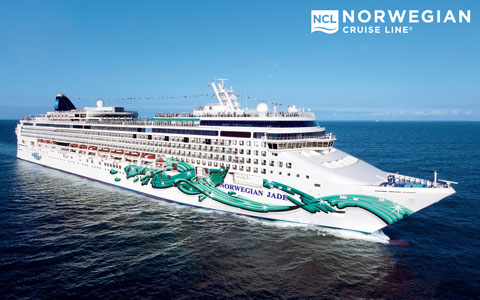 Norwegian Cruise Line History
Norwegian Cruise Line (NCL) set sail in 1966 with an entirely new concept: regularly scheduled Caribbean cruises from the then-obscure port of Miami. Good food and friendly service combined with value fares established NCL as a winner for active adults and families. With the introduction of the now-retired SS Norway in 1979, NCL ushered in the era of cruises on megasize ships. Innovative and forward-looking, NCL has been a cruise-industry leader for four decades, and is as much at home in Europe as it is in the Caribbean. NCL made headlines with the acquisition of the France in 1979, rebuilding the liner as a cruise ship and renaming her Norway - the conversion cost more than $100 million USD.
Norwegian Cruise Line Videos