Top 10 NCL Cruises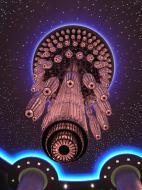 View more or submit your own cruise photos
159,182 Opinions
Cruising with NCL
NCL Cruises / Norwegian Spirit /
CANARIES
By Thorne, Wymondham on 6th Mar 2014
Last January (2013) we took the bull by the horns and booked our first ever cruise with NCL aboard the Norwegian Spirit. A lovely ship, stunning interior and everything one could want for a first cruise. We sailed from Barcelona, spending a couple of...
Read More >>
184 Views
3 of 3 found this useful

NCL Getaway Maiden Voyage
NCL Cruises / Norwegian Getaway /
TRANSATLANTIC
By Moncr, Norwich on 6th Mar 2014
Having been on 3 previous cruises with NCL had a good idea that this cruise from Southampton to New York should not provide any problems. Princess and NCL seem on a par and was not disappointed with The Getaway...
Read More >>
106 Views
2 of 2 found this useful

Our Canary Island Cruise with the Nowegian Spirit
NCL Cruises / Norwegian Spirit /
CANARIES
By DOICK, STEYNING on 6th Mar 2014
We went on our cruise in January 2014 and went with four friends our trip started in Barcelona where we had an excellent time exploring some of the places we had visited before I really do recommend going to Barcelona after spending a couple of days there...
Read More >>
151 Views

View more latest reviews