Top 10 NCL Cruises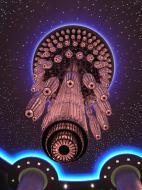 View more or submit your own cruise photos
159,247 Opinions
MY CRUISE REVIEW
NCL Cruises / Norwegian Spirit /
Atlantic
By DAVIS, FERNDOWN on 8th Mar 2014
RESTAURANTS-I WAS GOING TO VISIT THE ITALIAN RESTAURANT, BUT UNLIKE ALL THE OTHER THEMED RESTAURANTS THE ITALIAN WAS JUST A CLOSED OFF SECTION OF THE BUFFET AREA. THIS AREA WAS VERY BASIC AND USUALLY OVERCROWDED IN THE MORNING AND MID DAY AND THIS REDUCED THE...
Read More >>
407 Views
2 of 11 found this useful

Great Med Cruise Aboard The Norwegian Spirit
NCL Cruises / Norwegian Spirit /
MEDITERRANEAN
By Gallagher, West Wickham on 8th Mar 2014
We had sailed on the MS Windward in Alaska on our honeymoon in 1996, so last year we decided to take our teenage sons on a cruise around the Med and weren't disappointed. The ship seemed enormous to us, but I know it is one of the smaller vessels...
Read More >>
169 Views
2 of 3 found this useful

Cruising with NCL
NCL Cruises / Norwegian Spirit /
CANARIES
By Thorne, Wymondham on 6th Mar 2014
Last January (2013) we took the bull by the horns and booked our first ever cruise with NCL aboard the Norwegian Spirit. A lovely ship, stunning interior and everything one could want for a first cruise. We sailed from Barcelona, spending a couple of...
Read More >>
276 Views
3 of 3 found this useful

View more latest reviews