Top Ten Photos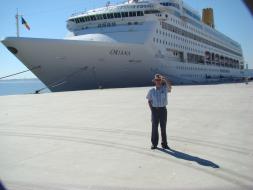 View more or submit your own cruise photos
159,158 Opinions
NOT TO BE MISSED
Cunard Cruises / Queen Victoria /
MEDITERRANEAN
By flounders, coventry on 6th Mar 2014
we cruised with Cunard for the first time on the QUEEN VICTORIA in dec 13. \\\\\\\\\i can honestly say that in our opinion the cruise outshone all other cruise lines. The cabins with balcony were first class...
Read More >>
136 Views
8 of 10 found this useful

`Chasing the light
Hurtigruten Cruises / ms Nordnorge /
NORTHERN EUROPE
By Quantock, Leeds on 6th Mar 2014
Hurtigruten - Nordnorge 'Hunting the light' cruise to northern Norway. Our expectations for the standards in the ship were not high as we knew this was one of 11 coastal mail steamers ploughing backwards and forwards up to Northern Norway - a working ship in...
Read More >>
137 Views
9 of 9 found this useful

"Celebrity Millennium" Far East Cruise - February
Celebrity Cruises / Millenium /
FAR EAST
By Holt, New Romney on 6th Mar 2014
On the 30th January, together with my wife and another couple, our best friends, we flew from London Heathrow to Singapore with Singapore Airlines aboard an Airbus A380. The long flight passed very quickly due to the superb attention of the cabin crew and...
Read More >>
185 Views
5 of 7 found this useful

View more latest reviews