Top 10 Hurtigruten Cruises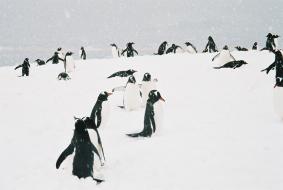 View more or submit your own cruise photos
159,194 Opinions
`Chasing the light
Hurtigruten Cruises / ms Nordnorge /
NORTHERN EUROPE
By Quantock, Leeds on 6th Mar 2014
Hurtigruten - Nordnorge 'Hunting the light' cruise to northern Norway. Our expectations for the standards in the ship were not high as we knew this was one of 11 coastal mail steamers ploughing backwards and forwards up to Northern Norway - a working ship in...
Read More >>
334 Views
15 of 15 found this useful

Good cruise with one avoidable dissappointment
Hurtigruten Cruises / ms Midnatsol /
ARCTIC
By stoker, Newton Aycliffe on 28th Feb 2014
Hurtigruten-Midnatsol-7th to 20th February 2014 Cruise Line Excellent easy check in and very pleasant and helpful staff. Transfers were as described and on time. We booked flights independently of Hurtigruten...
Read More >>
509 Views
9 of 9 found this useful

Looking for the Northern Lights
Hurtigruten Cruises / MS Finnmarken /
NORWEGIAN FJORDS
By Tatnell, Northampton on 28th Nov 2013
The advert said "try something different", and this trip on "Hurtigruten cruises" certainly was! The trip was Kirkenes to Bergen over 6 days. Good points-The staff and food were excellent. Bad points-We were aware that this is a ferry service calling at 34...
Read More >>
901 Views
8 of 17 found this useful

View more latest reviews