On Board
Holland America Line Ships
More»
Top 10 Holland America Line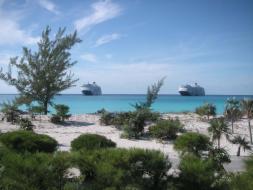 View more or submit your own cruise photos
159,278 Opinions
Sadly Dissapointed with Holland America Line :(
Holland America Line / MS Rotterdam /
FAR EAST
By HARVIE, DARTFORD on 3rd Mar 2014
We chose this cruise in Asia for our 20th Wedding Anniversary which meant we would be in Bali for our Anniversary the cruise left on 14th February from Singapore around Indonesia and back to Singapore. We chose Holland America as they were well recommended...
Read More >>
433 Views
8 of 18 found this useful

Around the Caribbean in an Hawaiian shirt.
Holland America Line / MS Noordam /
CARIBBEAN
By Rodger, Congleton on 1st Mar 2014
We chose this cruise originating in Ft Lauderdale to get some sunshine, to see some of the Caribbean islands we had not previously visited and to meet up with Canadian relatives with whom we have had little contact for 30 years...
Read More >>
266 Views
5 of 6 found this useful

cruise on Zaandaam to South America and Antarctica
Holland America Line / MS Zaandam /
SOUTH AMERICA
By weston, london on 27th Feb 2014
This cruise to Antarctica by way of Argentina, Uruguay, the Falkland Islands and Chile was a very comfortable way or reaching an otherwise inaccessible destination. Our reason for cruising is as a way of reaching destinations, all were intriguing and...
Read More >>
282 Views
6 of 6 found this useful

View more latest reviews