Top 10 Fred. Olsen Cruises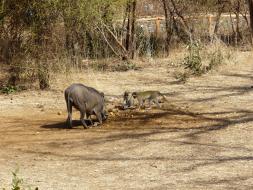 View more or submit your own cruise photos
159,280 Opinions
Northern Light Spectacular
Fred. Olsen Cruises / Boudicca /
NORWEGIAN FJORDS
By Pillow, Winchester on 10th Mar 2014
Just returned from a most excellent 15-night trip to Norway to see the Northern Lights on the lovely Boudicca. Norway is a beautiful country and I went on a fabulous range of excursions, and because the ship spent a long time in each port, also had time to go...
Read More >>
348 Views
10 of 12 found this useful

Rocking round the Canaries
Fred. Olsen Cruises / Braemar /
CANARIES
By Nanny nemo, CLACTON-ON-SEA on 7th Mar 2014
We went on Braemar from 18-28 February. We flew out early on Jet 2 from Gatwick and it was surprisingly spacious, similar to Easyjet. We ate in Thistle Restaurant in the evening and The Grampian for breakfast and lunch...
Read More >>
370 Views
4 of 8 found this useful

Another enjoyable cruise
Fred. Olsen Cruises / Braemar /
CANARIES
By Spencer, Hereford on 5th Mar 2014
We cruised on Braemar around Canaries February this year. It was our 12th cruise on this ship which is our favourite. As usual the staff ,food etc were first class, we love the smaller portions. We do not go to much of the entertainment , it changes now and...
Read More >>
383 Views
4 of 8 found this useful

View more latest reviews