Fred. Olsen Cruises Ships
On Board
Top 10 Fred. Olsen Cruises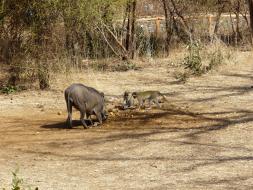 View more or submit your own cruise photos
159,149 Opinions
Another enjoyable cruise
Fred. Olsen Cruises / Braemar /
CANARIES
By Spencer, Hereford on 5th Mar 2014
We cruised on Braemar around Canaries February this year. It was our 12th cruise on this ship which is our favourite. As usual the staff ,food etc were first class, we love the smaller portions. We do not go to much of the entertainment , it changes now and...
Read More >>
229 Views
3 of 6 found this useful

First Fred Olsen Cruise
Fred. Olsen Cruises / Braemar /
CANARIES
By Day, Horsham on 3rd Mar 2014
We have cruised 20 plus times before on both small and larger ships but I have to say Fred Olsen is our least favourite Cruise Line to date. There were many people on board who have never sailed with any other cruise line, had done many cruises with Fred...
Read More >>
733 Views
9 of 15 found this useful

BRAEMAR CANARIES, MADEIRA & MOROCCO
Fred. Olsen Cruises / Braemar /
CANARIES
By King, Oxford on 2nd Mar 2014
WARNING – this is a long review! We have just come home from a wonderful 10 days on the Braemar, our third trip on her and she is still as good as ever. The cruise was to the Canaries, Madeira and Morocco. We flew out of Gatwick on Jet2 at 6...
Read More >>
1920 Views
24 of 29 found this useful

View more latest reviews