On Board
Carnival Cruises Ships
More»
Top 10 Carnival Cruises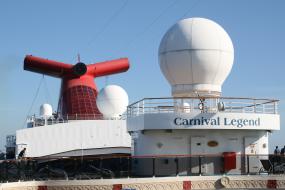 View more or submit your own cruise photos
159,261 Opinions
Carnival Dream February 2014
Carnival Cruises / Carnival Dream /
CARIBBEAN
By Ashenford, Shoreham by Sea on 8th Mar 2014
This was my fourteenth cruise on a Carnival ship and my second on the beautiful Carnival Dream. The embarkation was smooth, from being picked up at Orlando International airport to check-in and boarding the ship...
Read More >>
115 Views

There are many better alternatives
Carnival Cruises / Carnival Breeze /
CARIBBEAN
By Piper, Exeter on 25th Feb 2014
Recently returned from back to back cruises on the Norwegian Getaway and the Carnival Breeze. I am reviewing these separately but I would have to say that the Getaway was in a totally different class to the Breeze which was absolute rubbish in so many ways...
Read More >>
1652 Views
9 of 12 found this useful

Carnival Legend good value
Carnival Cruises / Carnival Legend /
BALTIC
By goonan, sittingbourne on 20th Feb 2014
I was not expecting much from this ship as I had chosen it because I wanted to sail from near home in Kent. The ship decor reminded me of the Adams family house,very dark colours and grecian urns everywhere rather tacky in my personal opinion...
Read More >>
201 Views
3 of 5 found this useful

View more latest reviews