Azamara Club Cruises Ships
On Board
Top 10 Azamara Club Cruises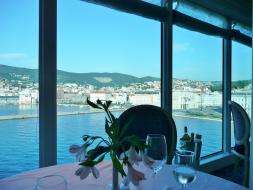 View more or submit your own cruise photos
159,404 Opinions
First Time on Azamara
Azamara Club Cruises / Azamara Quest /
SOUTH AMERICA
By Hill, Portland on 24th Feb 2014
First time booking with Cruise.co.uk and will definatly use again Kayleigh Starling was our advisor and she was brilliant. She booked our flights, hotels and taxi's all worked perfectly, with no hitches. Kayleigh made contact before we left and again on our...
Read More >>
567 Views
12 of 12 found this useful

Another Great Azamara Cruise
Azamara Club Cruises / Azamara Quest /
PACIFIC
By Brown, Cononley on 5th Feb 2014
This was our sixth Azamara cruise and our third on Quest, although to be fair we can't tell any real difference between the two ships. The first day of our holiday was supposed to involve 3 flights; from Manchester to Heathrow; Heathrow to Miami and Miami to...
Read More >>
459 Views
8 of 9 found this useful

Amazing Azamara, friendliest ship afloat.
Azamara Club Cruises / Azamara Quest /
MEDITERRANEAN
By Fleming, Weston-super-Mare on 28th Jan 2014
We embarked on our second Azamara cruise in Civitavecchia. We were set to do a back to back cruise ending in Seville and lasting 21 days in all. We were pleasantly surprised to be recognised by various members of staff even though our first cruise on the...
Read More >>
545 Views
15 of 16 found this useful

View more latest reviews