Latest Photos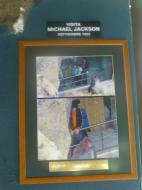 View more or submit your own cruise photos
159,203 Opinions
Cruise to Thailand and Vietnam
Royal Caribbean Cruises / Mariner of the Seas /
FAR EAST
By Knaggs, Peterborough on 7th Mar 2014
We have recently returned from a Royal Caribbean cruise on the Mainer of the Seas to Thailand and Bangkok. Out of 3100 passengers there were over 1200 Singaporians on board there were approximately 100 Britons, 140 Australians, 120 Americans, the...
Read More >>
133 Views

Great cruise on the Jewel of the Seas
Royal Caribbean Cruises / Jewel of the Seas /
CARIBBEAN
By Hoyle, Stockport on 7th Mar 2014
We found the Jewel of the Seas to be a lovely ship which, though showing some signs of age, is still very elegant. The room and balcony were fine though we did miss the coffee making facilities we have had on other ships...
Read More >>
39 Views

View more latest reviews