Latest Photos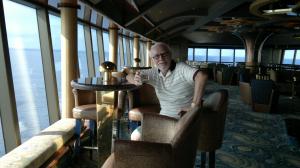 View more or submit your own cruise photos
159,216 Opinions
South America and Antarctic Peninsula
Celebrity Cruises / Infinity /
SOUTH AMERICA
By Barber, Salisbury on 9th Mar 2014
We sailed from Buenos Aires on February 2nd on the Celebrity Infinity - boarding was seamless and our Concierge cabin was quite spacious and comfortable. The ship was launched in 2001 and externally is now 'showing her age' a little...
Read More >>
4 Views

MSC DO NOT REPLY TO COMPLAINTS!!!!!!
MSC Cruises / MSC Armonia /
MEDITERRANEAN
By Lewis, MERTHYR TYDFIL on 9th Mar 2014
WE BOOKED OUR CRUISE IN JUNE TO TRAVEL DEC 2013,ASKING FOR A DISABLED CABIN,I USE A MOBILITY SCOOTER AND THIS WAS THE 1ST TIME I USED IT ON A CRUISE.oUR FLIGHT WAS PERFECT,NO HASSLE AND PLENTY OF HELP,PROBLEM OCCURRED WHEN WE CHECKED IN OUR CABIN,IT WASN,T...
Read More >>
244 Views
1 of 6 found this useful

View more latest reviews
By Quigley, Windle, St. Helens on 03 Mar
By GALLIVER, SEA PALLING on 03 Mar
See latest Q&A