Latest Photos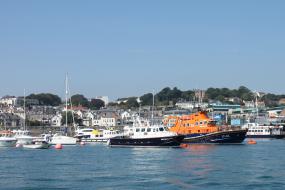 View more or submit your own cruise photos
159,253 Opinions
Cunard January 2014 First Cruise
Cunard Cruises / Queen Elizabeth /
MINI CRUISES
By Benn, Weston-Super-Mare on 28th Jan 2014
January 6th saw four of us heading for Southampton excited by the prospect of a four-night mini cruise to Hamburg and back. Everything worked smoothly with the pre-booked car parking and we were soon into the pleasant lounge and on board the QE...
Read More >>
584 Views
16 of 20 found this useful

loved it
Cunard Cruises / Queen Elizabeth /
MINI CRUISES
By stanier, bournemouth on 27th Jan 2014
had a great time on th QE for 4 days ,will go back on this ship now that I had a small trip to see if I liked it ,I LOVED it. The food was wonderful the service was great the wine waiter was very good at his job and helped us though the large wine list but...
Read More >>
328 Views
7 of 12 found this useful

View more latest reviews