Latest Photos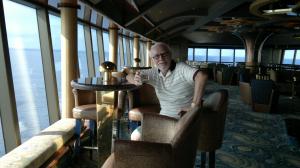 View more or submit your own cruise photos
159,278 Opinions
Beautiful Scenery , relaxing family cruise
Princess Cruises / Crown Princess /
NORWEGIAN FJORDS
By BARNETT, Taunton on 11th Mar 2014
Fantastic cruise as usual with Princess. Standards have dropped slightly, a few cut backs noted, but only things that didn't really affect the cruise. Food good slightly smaller portions and not as expensive products used...
Read More >>
70 Views

New Zealand From Melbourne
Princess Cruises / Dawn Princess /
AUSTRALASIA
By Hassell, Brighton on 11th Mar 2014
The Dawn Princess is smaller than other Princess ships I have been on at a little under 2,000 passengers, as a result of which there are rather fewer bars, only one specialist restaurant and no anytime dining...
Read More >>
122 Views
4 of 6 found this useful

View more latest reviews
By Roshanzamir, Herne Bay on 10 Mar
By cavanagh, prosperous on 09 Mar
By Mooney, Cumbernauld on 09 Mar
See latest Q&A