Latest Photos
Manipulated photo of architectural effect of building in Tallin (Estonia)
Submitted byHenderson, Witney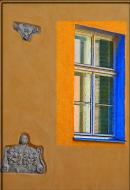 View more or submit your own cruise photos
159,183 Opinions
Getting some sun
Holland America Line / MS Ryndam /
CARIBBEAN
By Dickinson, Brantham on 2nd Feb 2014
The embarkation in Tampa was efficient, smooth and easy. Our cabin was a good size with plenty of storage space. The bed was very comfortable and the bed linen was of a high standard. Everything was spotless and the bathroom included a small bath which is...
Read More >>
1191 Views
11 of 14 found this useful

Viking sagas cruise to Noway 2013
Holland America Line / MS Ryndam /
NORWEGIAN FJORDS
By Watts, Folkestone on 5th Jan 2014
We booked a top cabin for this cruise and it was worth every penny. The cabin was huge and we had an enormous bed plus seating and a big balcony. There was also a separate area for ladies to put their make up on and to get dressed...
Read More >>
571 Views
2 of 4 found this useful

View more latest reviews