Latest Photos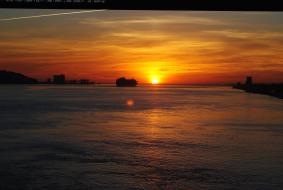 View more or submit your own cruise photos
159,147 Opinions
STILL THE BEST
Celebrity Cruises / Celebrity Equinox /
CARIBBEAN
By Darwood, Grimsby on 5th Mar 2014
Just returned from Caribbean cruise on Celebrity Equinox. I have to say, the ship is still in pristine condition for nearly five years old. Started with overnight in the Hillton Marina Fort Lauderdale to refresh after a long day traveling prior to...
Read More >>
154 Views
4 of 4 found this useful

WE WERE AMUSED
Celebrity Cruises / Century /
River Dnieper
By Robb from , Southend-on-Sea on 1st Mar 2014
Before We flew direct to San Diego with BAs longest day time flight (10.5 + hours). Usual good standard of service, with one tip, book emergency exit seats, best legroom on the plane! But be prepared for an hours queueing at the US Homeland Security desks...
Read More >>
345 Views
6 of 8 found this useful

View more latest reviews