Whether you're for it, or against it, smoking is an important concern to a lot of people. You may be interested to know whether you'll have the freedom to smoke in your cabin – or to the contrary – how to avoid the smell of smoke in the bar... Whatever your preference or opinion, here's a lowdown on where you can and can't smoke on your cruise holiday...






Azamara Journey and Azamara Quest have one designated smoking area. This areas is located on the starboard forward section of the Pool Deck.
All other areas of the ships are non-smoking. This includes Public Rooms, Restaurants, Pool Deck, Staterooms and Suites, Verandas and Halls.
Additionally, there is a non-smoking policy on all components of the land tour portion of all Azamara Club Cruises cruisetour products.



Casinos, dance clubs, piano bars and other live music venues, as well as designated areas on open decks.
All dining areas, a number of public rooms, including the aft cabaret lounge, main show lounge, library, and along the promenade.
SPA accommodations are entirely smoke free. If guests do not comply with this a $250 reconditioning fee per stateroom will apply. Destiny/Conquest class ships have cigar bars.



Only permitted in designated indoor and outdoor areas of the ship, while cigar and pipe smoking will only be permitted in designated outdoor areas. Observation lounges.
Cabins, balconies, dining venue, casino, theatre, hallway, elevator or corridor.
Violations to this smoking policy will result in a $250 cleaning fee being charged to the guest's onboard account and may also be addressed through Celebrity Cruises' Guest Conduct Policy.



You may not smoke inside the Lido Café, Palm Court, The Bistro, the Crystal Dining Room, Prego, Silk Road, The Sushi Bar Restaurants, the Galaxy Lounge and Crystal's Symphony's Starlite Club.


Churchill's Cigar Lounge (cigars only) and designated areas on the open decks.
Smoking is no longer permitted in any public area with the exception of Churchill's Cigar Lounge (cigars only) and designated areas on open decks.



Designated areas on open-air decks only and cabin balconies.



Inside the vessel and in cabins.
Guests occupying balcony cabins are asked to show consideration to other balcony users.



Restaurants and Show lounges as well as a number of public areas.
Spa accommodations are entirely smoke free.


In cabins and the interior of the ships.
Smoking on open decks is prohibited at all times when the ships are in port.



All cabins and balconies, and areas except designated areas, dining rooms and theatres.
Designated areas have air extraction systems.



Designated areas on open decks, casinos and cigar bars or smoking lounges.
All indoor public areas except designated casinos and cigar bars or smoking lounges.
Cigarettes are allowed on balconies, buy not cigar and pipe smoking.



Designated Smoking Areas are available on Deck 9, the forward starboard corner of the Pool Deck, and Deck 10, in the aft, port corner of Horizons.
Staterooms and Suites, on verandas, or in any areas of the ship other than officially designated Smoking Areas.



Specially designated areas of the open deck and balconies.
Not permitted in cabins or public rooms.




Specially designated areas of the open deck.
All staterooms and public rooms.



There are designated areas on deck, casino, in the Connoisseur Club, certain lounges, casino & pool bar.
All suites, staterooms and balconies fleet-wide. Pipe smoking is only permitted in the Connoisseur Club. Pipe smoking in open deck areas is considered an extreme fire hazard and is not permitted in any enclosed dining area.
Failure to comply with this ban will result in guests being asked to leave the ship at their expense, without refund or credit for the unused portion of their cruise.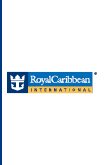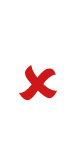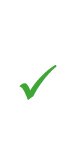 Outdoors on only one side of the ship; and smoking is permitted on all private ocean front balconies, including Loft Suite balconies on Oasis Class.
Interior private balconies on Oasis Class that overlook The Boardwalk or Central Park. Nor is it permitted in any dining venue, food outlet, theatre, hallway or corridor; nor in Central Park, The Boardwalk or The Jogging Track on Oasis Class ships; nor in the H2O Zone.
Pipe/cigar smoking is only permitted in Cigar lounge. A $250 cleaning fee will be applied to the SeaPass account if smoking has occurred inside staterooms or on private interior balconies overlooking The Boardwalk or Central Park onboard Oasis Class ships.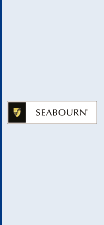 Cigarette smoking is only permitted in your Suites, on the starboard sides of the Observation Bar, and on verandahs.
In all dining venues (inside and outside). In the Show Lounge/The Grand Salon, The Club, The Casino and meeting rooms. On the port side (left side facing forward) of the Observation Lounge including during tea time and early morning riser. In the ship's elevators, corridors and lobbies including Reception / Seabourn Square. In The Spa at Seabourn, the surrounding deck and Spa Terrace.
On Seabourn Odyssey, Seabourn Sojourn and Seabourn Quest, in addition to the above: Deck 11 including The Retreat, Sun Terrace and all of Deck 8 including the Patio Bar, Patio Grill and pool area. Pipe and cigar smoking is permitted only outside on deck on the starboard side (right side) except during on-deck meal service.



Designated tables in some bars and lounges and designated outside areas.
Cabin balconies and restaurant.


Designated areas of the ship.
Cabins and outside the designated areas.


Strictly designated areas of the open deck including balconies.
Anywhere inside the ship.


Designated areas of sun deck and other open decks, subject to national government laws.
Anywhere inside and on sun deck when food is being served.
Not permitted on excursion coaches.



Designated areas of the ship.
All other areas including cabins and balconies.
Click here to view the Smoking Guide in The Complete Cruise Brochure 2012

The above information is to be used as a guide only. Please check with individual cruiselines or your cruise consultant before booking a cruise. Each cruiseline reserves the right to change their policy at any time without notice for which cruise.co.uk cannot be held responsible. The information is compiled and calculated by cruise.co.uk - this information is not to be reproduced without prior permission.