Date, Region, Line & Ship:


(last updated
Dec 10 2013 10:07AM)

Cruising the Atlantic is a great way to enjoy everything that a cruise ship has to offer. Crossing the Atlantic for 6 nights gives you plenty of time to enjoy the fine dining, entertainment and activities that the cruise has to offer, or simply relax on deck!

Need some ideas for shore excursions whilst in New York? Click here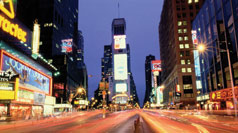 For all of those non-flyers out there, it's a great opportunity to get yourself across to America without having to go near a plane.

Why not choose the original transatlantic cruise from Southampton to New York aboard the luxurious Cunard Queen Mary 2?

Other cruise lines offer slight varieties around the transatlantic crossing. Azamara Club Cruises sail across the Atlantic to San Juan. Princess Cruises offer longer cruises which visit ports around Europe before crossing the Atlantic to Florida.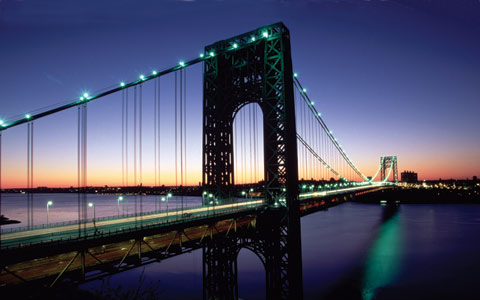 New Orleans, Louisiana : Key West, Florida : Labadee, Haiti : Falmouth, Jamaica : George Town, Grand Cayman : New Orleans, Louisiana
Serenade of the Seas
12th Dec 2013 for 9nts
NOW:
£338
£388
£668
View Offer.

Check Live Availability and Book Online
Southampton, England : New York, America
Queen Mary 2
15th Dec 2013 for 7nts
WAS:
£1189
£1409
£1379
View Offer.
NOW:
£599
£699
£699
CruiseOnly: Singapore, Malacca, Malaysia, Pangkor Island (Pulau Pangkor), Malaysia, 1 Night Pre Cruise Stay New Orleans, Langkawi, Lanta Yai Island (Ko Lanta Yai), Thailand, Phi Phi Don Island (Ko Phi Phi Don), Thailand, Patong Bay (Phuket), Thailand, Phuket
Sea Dream II
21st Dec 2013 for 7nts
NOW:
Full
£2783
Full
View Offer
New Orleans, Louisiana : Key West, Florida : Nassau, Bahamas : Cococay, Bahamas : New Orleans, Louisiana
Serenade of the Seas
21st Dec 2013 for 7nts
NOW:
£589
£719
Full
View Offer.

Check Live Availability and Book Online
New Orleans : Cozumel : Cozumel : Belize City : Belize City : Roatan, Bay Islands : Roatan, Bay Islands : Costa Maya : Costa Maya : New Orleans
Norwegian Jewel
22nd Dec 2013 for 7nts
WAS:
£1758
£1708
View Offer.
NOW:
£489
£549
Full

Check live availability and book online
New Orleans, Louisiana : Key West, Florida : Nassau, Bahamas : Cococay, Bahamas : New Orleans, Louisiana
Serenade of the Seas
28th Dec 2013 for 7nts
NOW:
£679
£769
£1049
View Offer.

Check Live Availability and Book Online
New Orleans : Montego Bay : Montego Bay : George Town : George Town : Cozumel : Cozumel : New Orleans
Norwegian Jewel
29th Dec 2013 for 7nts
WAS:
£1586
£1536
£1796
View Offer.
NOW:
£569
£789
Full

Check live availability and book online
New York, America : Southampton, England
Queen Mary 2
3rd Jan 2014 for 7nts
WAS:
£1809
View Offer.
NOW:
Full
Full
£1099
New Orleans, Louisiana : Falmouth, Jamaica : George Town, Grand Cayman : Cozumel, Mexico : New Orleans, Louisiana
Serenade of the Seas
4th Jan 2014 for 7nts
NOW:
£392
£519
£733
View Offer.

Check Live Availability and Book Online
New Orleans : Cozumel : Cozumel : Belize City : Belize City : Roatan, Bay Islands : Roatan, Bay Islands : Costa Maya : Costa Maya : New Orleans
Norwegian Jewel
5th Jan 2014 for 7nts
WAS:
£1606
£1466
£1676
View Offer.
NOW:
£419
£449
£659

Check live availability and book online
New Orleans, Louisiana : Key West, Florida : Nassau, Bahamas : Cococay, Bahamas : New Orleans, Louisiana
Serenade of the Seas
11th Jan 2014 for 7nts
WAS:
£1306
£1355
£1454
View Offer.
NOW:
£352
£445
£573

Check Live Availability and Book Online
New Orleans : Cozumel : Cozumel : Belize City : Belize City : Roatan, Bay Islands : Roatan, Bay Islands : Costa Maya : Costa Maya : New Orleans
Norwegian Jewel
12th Jan 2014 for 7nts
WAS:
£1356
£1396
£1636
View Offer.
NOW:
£339
£379
£619

Check live availability and book online
New Orleans, Louisiana : Falmouth, Jamaica : George Town, Grand Cayman : Cozumel, Mexico : New Orleans, Louisiana
Serenade of the Seas
18th Jan 2014 for 7nts
WAS:
£1380
£1418
£1592
View Offer.
NOW:
£439
£491
£695

Check Live Availability and Book Online
New Orleans : Cozumel : Cozumel : Belize City : Belize City : Roatan, Bay Islands : Roatan, Bay Islands : Costa Maya : Costa Maya : New Orleans
Norwegian Jewel
19th Jan 2014 for 7nts
WAS:
£1376
£1436
£1646
View Offer.
NOW:
£359
£419
£629

Check live availability and book online
New Orleans, Louisiana : Key West, Florida : Nassau, Bahamas : Cococay, Bahamas : New Orleans, Louisiana
Serenade of the Seas
25th Jan 2014 for 7nts
WAS:
£1312
£1342
£1579
View Offer.
NOW:
£352
£434
£663

Check Live Availability and Book Online
FlyCruise: Miami, Willemstad, Oranjestad, Cartagena, Transit The Panama Canal, Manta, Guayaquil, Salaverry, Lima (Callao), Pisco, Matarani (Arequipa), Antofagasta, Coquimbo, Valparaiso, Puerto Montt, Puerto Chacabuco, Punta Arenas, Ushuaia, Port Stanley, Buenos Aires, Montevideo, Punta Del Este, Rio Grande, Porto Belo, Santos, Ilha Grande, Paraty, Buzios, Rio De Janeiro, Salvador De Bahia, Recife, Dakar, Las Palmas, Lanzarote, Tangier, Malaga (Granada), Barcelona
Seven Seas Mariner
25th Jan 2014 for 62nts
NOW:
Full
Full
Full
View Offer

The Most ALL INCLUSIVE 6* Cruise Experience
FREE Flights, FREE Drinks, FREE Gratuities, Unlimited Shore Excursions
New Orleans : Cozumel : Cozumel : Belize City : Belize City : Roatan, Bay Islands : Roatan, Bay Islands : Costa Maya : Costa Maya : New Orleans
Norwegian Jewel
26th Jan 2014 for 7nts
WAS:
£1356
£1396
£1586
View Offer.
NOW:
£339
£379
£569

Check live availability and book online
New Orleans, Louisiana : Falmouth, Jamaica : George Town, Grand Cayman : Cozumel, Mexico : New Orleans, Louisiana
Serenade of the Seas
1st Feb 2014 for 7nts
WAS:
£1342
£1467
£1769
View Offer.
NOW:
£405
£551
£853

Check Live Availability and Book Online
New Orleans : Cozumel : Cozumel : Belize City : Belize City : Roatan, Bay Islands : Roatan, Bay Islands : Costa Maya : Costa Maya : New Orleans
Norwegian Jewel
2nd Feb 2014 for 7nts
WAS:
£1416
£1446
£1616
View Offer.
NOW:
£399
£429
£599

Check live availability and book online
New Orleans, Louisiana : Key West, Florida : Nassau, Bahamas : Cococay, Bahamas : New Orleans, Louisiana
Serenade of the Seas
8th Feb 2014 for 7nts
WAS:
£1341
£1491
£1691
View Offer.
NOW:
£425
£575
£756

Check Live Availability and Book Online