Top Ten South-america Photos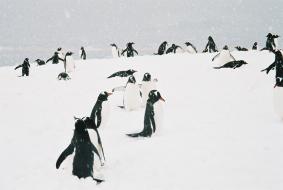 View more or submit your own cruise photos
159,220 Opinions
Christmas and New Year cruise
Regent Cruises / Seven Seas Mariner /
SOUTH AMERICA
By Osborn, Berkhamsted on 18th Jan 2014
We sailed on Regent Mariner over Christmas and New Year 2013/4 on the 20 December, from Buenos Aires to Rio. This was the second time on Mariner for us. We flew from Heathrow with BA on a 21.45 flight which was delayed 2 hours or more so by the time we...
Read More >>
1905 Views
16 of 21 found this useful

2 Comments
Fascinosa to Brazil
Costa Cruises / Costa Fascinosa /
SOUTH AMERICA
By Warbrick, Derby on 30th Dec 2013
This was our second Costa cruise, and despite still reading many poor reviews about Costa ships we were more than satisfied with our 19 night cruise from Savona to Santos. We had an early BA flight from Heathrow to Nice and then we were taken by coach to...
Read More >>
1105 Views
16 of 16 found this useful

3 Comments
View more top rated reviews