Top Ten South-america Photos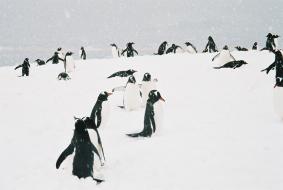 View more or submit your own cruise photos
159,292 Opinions
Amazon, West Indies and Azores
Cruise & Maritime Voyages / Marco Polo /
SOUTH AMERICA
By Granger, Whitstable on 25th Feb 2014
It was with some trepidation that we watched the weather forecasts in the days prior to our departure from Tilbury on 5th January. If you depart from the UK during the winter you risk encountering bad weather and because of this we booked Cabin 214 which was...
Read More >>
792 Views
22 of 26 found this useful

Norwegian Getaway cruise and stay and cruise
NCL Cruises / Norwegian Getaway /
SOUTH AMERICA
By Plimmer, Aylesbury on 17th Feb 2014
Hi Just returned back from the 25 day cruise and stay to New York and Miami, then cruise. First of all the Norwegian Getaway, our first sailing on her inaugural trip across the Atlantic to New York. The ship obviously being newly built did suffer some...
Read More >>
1137 Views
6 of 9 found this useful

2 Comments
View more top rated reviews