About Me
Hello there, I'm Tom Harding and I have been in the Cruise and Travel industry for about 10 years. Cruising has always been a passion of mine ever since I was little. I love the elegance and sophistication that comes with cruising and to be able to see lots of places with only unpacking once is a big bonus!
From when I was on Britannia.
I think now will are at the right time to say it's the 'Golden Age of Cruising', anyone can do it and once you do your hooked! Trust me on that and I am sure many will back me up.
I have been working in the general travel industry with a large bulk being based around the Cruise sector. After spending 5 years mainly working for a large independent in the South, now I decided to focus more on one sector, and what better than something I feel so passionate about and I have been with Cruise.co.uk for almost 5 years now and never looked back..
NCL Escape whilst she was in Southampton for her Debut.
Someone once asked me if I was a Cruise geek and I suppose my answer is 'Yes'. I am like that person that buys a newspaper and skips the news straight to the sports page, however mines a Travel magazine and I skip straight the the Cruise parts.
I have been lucky enough to see and sail on many ships, from MSC, Seabourn, Oceania, Silversea, Regent, Fred Olsen, Celebrity, P&O, Cunard, Princess, Royal Caribbean, Ocean Village, NCL, Island Cruises and many more. You can see all the ships I have been on under the 'Ships I have been on' tab above.
Cruising is a big passion and hobby of mine, as I am sure it is yours. So we will get along like a house on fire. If there's anything else you would like to know please do get in touch on 0800 408 6143 or drop me an email tomh@cruise.co.uk
Qualifications
Princess Cruises – Commodore
Highest Grade
P&O Cruises – Commodore
Highest Grade
Cunard Cruises – Commodore
Highest Grade
MSC Cruises – All Modules Completed
Crystal Cruises – Achievvement Of Excellence – Highest Level
Silversea Cruises – Confrence and Incentive Expert and All Modules Completed to the Highest Level
Association of Cruise Experts – Cruise Expert Status
NCL – Norwegian Cruise Line – All Modules Completed – Highest Grade
Fred Olsen – All Modules Completed – Highest Grade
Celebrity Cruises – Admiral – Highest Grade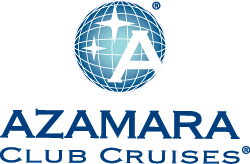 Azamara Club Cruises – Admiral – Highest Grade

Royal Caribbean Cruises – Admiral – Highest Grade
Holland America Cruise Line – All Modules Completed – Highest Grade
Carnival Cruise Lines – All Modules Completed – Highest Grade
APT – All Modules Completed – Highest Grade
Avalon River Cruise Line – All Modules Completed – Highest Grade
Riviera Travel – All Modules Completed – Highest Grade
Viking River Cruises – All Modules Completed – Highest Grade
Seabourn -All Modules Completed – Highest Grade
Oceania Cruises – All Modules Completed – Highest Grade

Regent Seven Seas Cruises – All Modules Completed – Highest Grade
Disney Cruise Line – All Modules Completed – Highest Grade
Voyages Of Discovery – All Modules Complete – Highest Grade
Swan Hellenic – All Modules Completed – Highest Grade
Hebridean Island Cruises – All Modules Completed – Highest Grade
Rocky Mountaineer – Tracks All Modules Completed Highest Grade
Ships I have been on
Independence Of The Seas
Oasis Of The Seas
Celebrity Eclipse
Oceania Marina
Oceania Nautica
Silversea Silver Cloud
Silversea Silver Whisper
Seabourn Sojourn
Crystal Serenity
Regent Seven Seas Voyager
Europa 2
Ocean Village
Ocean Village 2
Island Star
Island Escape
MSC Magnifica
MSC Opera
MSC Poesia
Queen Mary 2
Queen Victoria
Queen Elizabeth
Royal Princess
Grand Princess
Crown Princess
Dawn Princess
Oceana
Aurora
Oriana
Azura
Arcadia
Britannia
Fred Olsen Balmoral