About Me
Hi there, my name is Gail. I live in Manchester, am married to Colin and have 2 grown up  daughters, Danielle and Kimberley, who both still live at home!
I started working in travel way back in 1979. How things have changed, everything was done by telephone – and back then we didn't have last number redial.
I love to travel, either by land or sea. I have visited some fantastic countries and have had wonderful experiences. San Francisco is one of best cities I have visited – I just loved the atmosphere and friendliness of the place.
I have recently taken up swimming – hope to get to swimming a mile 3 times a week.
I want to make sure you have a fantastic holiday experience from start to finish and look forward to speaking to.
Why not visit my other pages to see the ships and places I have visited.
Qualifications
Princess Cruises – Commodore
Highest Grade
P&O Cruises – Commodore
Highest Grade
Cunard Cruises – Commodore
MSC Cruises – All Modules Completed
Association of Cruise Experts – Cruise Expert Status
Fred Olsen – All Modules Completed – Highest Grade
Celebrity Cruises – Admiral – Highest Grade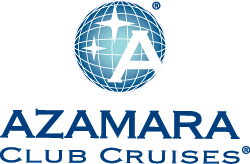 Azamara Club Cruises – Admiral – Highest Grade

Royal Caribbean Cruises – Admiral – Highest Grade
Holland America Cruise Line – All Modules Completed – Highest Grade
Riviera Travel – All Modules Completed – Highest Grade