Write a Cruise Review
and receive a FREE
Berlitz Guide to Cruising worth £17.99!
New Photos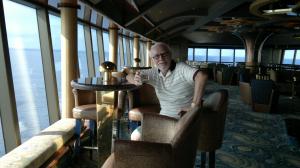 View more or submit your own cruise photos
159,209 Opinions
MY CRUISE REVIEW
NCL Cruises / Norwegian Spirit /
Atlantic
By DAVIS, FERNDOWN on 8th Mar 2014
RESTAURANTS-I WAS GOING TO VISIT THE ITALIAN RESTAURANT, BUT UNLIKE ALL THE OTHER THEMED RESTAURANTS THE ITALIAN WAS JUST A CLOSED OFF SECTION OF THE BUFFET AREA. THIS AREA WAS VERY BASIC AND USUALLY OVERCROWDED IN THE MORNING AND MID DAY AND THIS REDUCED THE...
Read More >>
85 Views

Going over old ground
Riviera Travel / MS Lord Byron /
River Moselle
By Hamp, Louth on 8th Mar 2014
We decided to go on this cruise as we were once stationed in Germany with the RAF and knew the Rhine and the Moselle from the banks at least! The river boat was quite new and was the longest one able to navigate the Moselle locks...
Read More >>
83 Views
2 of 3 found this useful

View more latest reviews